Few words about us
We are a company with more than 10 years of IT experience. We operate both on the local market and on the Internet, providing high quality IT services. The team works remotely and consist of variable number of contractors depending on projects going on. If you would like to join us, please check out here if we are currently looking for someone, or just write to [email protected]

Hi! I'm Robert, founder of REINVENT and RESTREAM. IT sepcialist and freelancer with passion.
I like the coffee taste, well written code, punctuality and people who keep their word.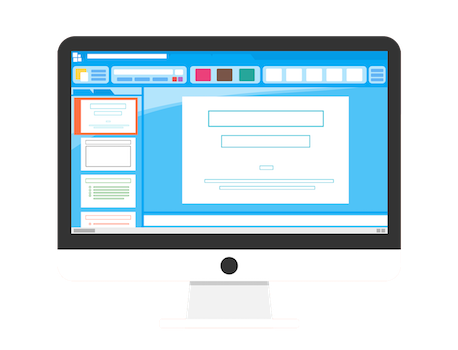 Technologies we use
We are proud to present a list of used tools, devices, systems, programming languages and protocols.
Remember that we learn something new every day.



Systems

Linux (Debian, Ubuntu Server, CentOS), Windows Server
Databases: MySQL, PostgreSQL, Microsoft SQL Server





Networking

CISCO, 3com, Mikrotik, Ubiquity, TP-Link





Virtualization

Docker, Proxmox, XenServer, VMware, HyperV





Storage

RAID(Network backup, iSCSI): Synology, QNAP





Monitoring

Nagios, Zabbix, Cacti (SNMP), MRTG and ELK







Programming

PHP, Java, Python, Ruby, Bash
Version control systems: GIT and SVN





CMS

WordPress, Joomla and OctoberCMS





Webdevelopment

Laravel, Symfony, YII, Django





Ecommerce

Prestashop, Woocommerce and Shopify.





Streaming

RTSP, RTMP, HLS, DASH, H.264/AVC, ACC, audio and video Transcoding




STAGES
Each task is divided into stages and accomplished according to carefully worked out scheme.
CONCEPT
Good concept and well-defined requirements make it easier and faster to work.
IMPLEMENTATION
The most time consuming and intensive stage in which we do everything to make the project work according to the customer requirements.
TESTING
A very important stage where we confront the working solution with the customer and improve it.
DELIVERY
The culmination of many hours spent on concept, design, implementation and testing. Not always a hassle-free but very rewarding stage.
PORTFOLIO
Professional implementation
Selected projects that we have implemented for our clients in various fields. Most of our projects are covered by NDA agreements, so we do not have the opportunity to show them to the public.
View our portfolio